Browse Franchise Opportunities
Electronic Device Repair, Replace and Recycle
Devices in Crisis™ is the first and only storefront, kiosk and mobile device repair company in the industry and we're franchising! Franchising is the fastest-growing method of conducting business in the world for one simple reason: It Works! With so many franchise options, it's important to find a brand that fills a unique consumer need, serves a purpose that aligns with your values, and offers a very appealing financial opportunity that can change your today, your tomorrow, and your family's future.

Talk to a Devices in Crisis Franchise Specialist Now
Call 303-900-4106
---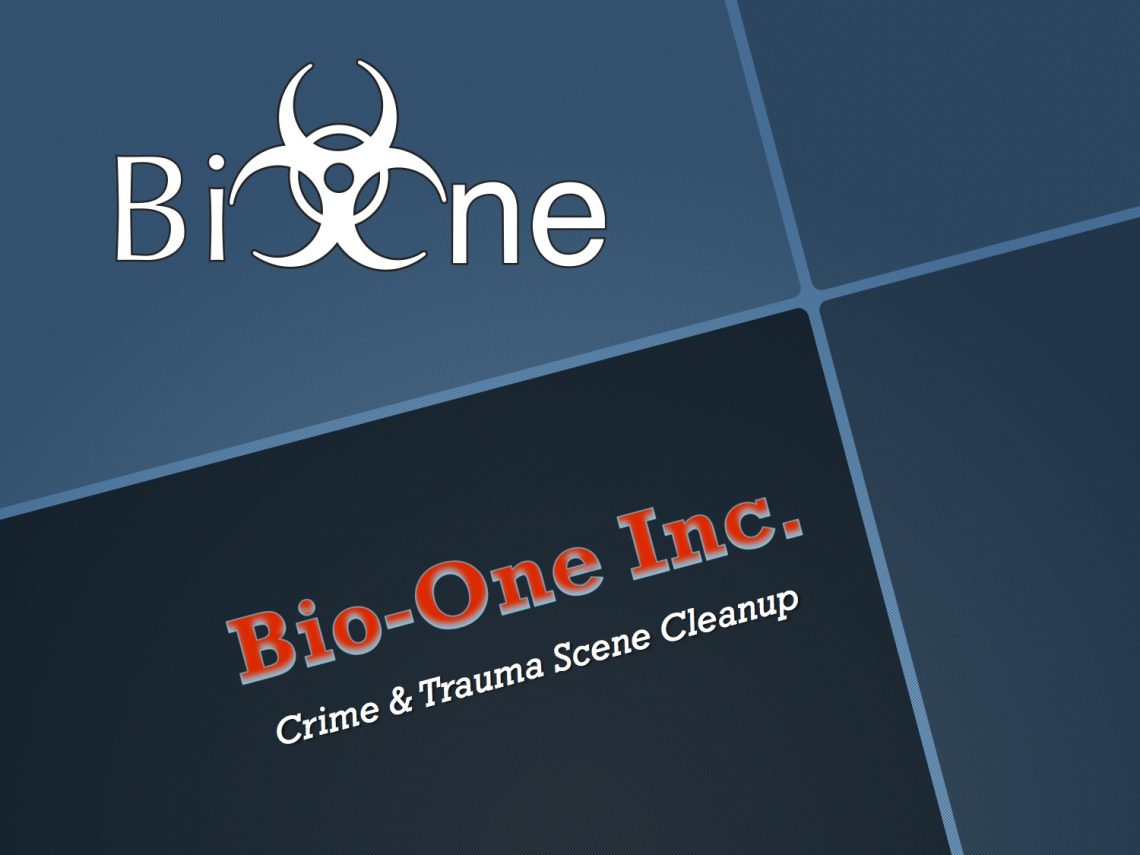 Bio-One Inc Crime and Trauma Scene Cleaning
Crime and trauma scene cleaning isn't just about making a great living with unlimited potential, but also the satisfaction of knowing you are making a positive difference in peoples lives. You are being contacted to remedy a crisis in the greatest time of need. It's as close to being a hero on a day to day basis as you can get. The money is worth it alone, but the satisfaction of helping your fellow man is a feeling you can't put a price tag on.
With the proper training, ongoing support and continuous development strategies offered to you by Bio-One Inc., you will have everything that you need to thrive as a business owner . Bio-One Inc. has developed the necessary referral networks and created top-tier marketing plans and vendor relationships to ensure you are properly paid for your work without having to sacrifice margins. Click Here to learn more.
Talk to a Bio-One Inc. Franchise Specialist Now
Call 720-463-3004

Gourmet Pizza, Salads and Sandwiches
At Crushed Red, we believe food that's served quickly should be great food, and great food should be good for our planet. We also believe that it takes experience and true artisan know-how to make this happen.
It's this commitment to great, healthy food that makes Crushed Red a franchising opportunity unlike any other. Our collective 114 years of experience is evident in everything we do from our delicious food that's served fast to our thoughtfully designed interiors. In addition, all Crushed Red restaurants are designed to produce very little waste: because we care about our guests, and the impact we have on our community and the world around us. Click Here to learn more.
Talk to a Crushed Red Franchise Specialist Now
Call 720-600-2188

Kid's Outdoor Adventure Centers
20 years of experience in the childrens' adventure and zipline business qualifies us to provide everything you need, including layout and design, engineering, construction, operations manuals, training, and everything else to install and operate this exciting kind of profitable business.
Now is the right time for a JungleQuest Franchise. Entrepreneur Magazine's article 'Top 10 Trends for 2012' says that Child Care and Children's Enrichment industries "have been going strong for years–thanks to the ever-growing demographic…and show no signs of stopping."
JungleQuest is in the right place at the right time. All we need is you to join us. If you're interested in learning more about your possible future with JungleQuest, please contact us. Click Here to learn more.
Talk to a Jungle Quest Franchise Specialist Now
Call 720-930-4630
NEO New Early Orthodontics®
"Going places, changing faces, without braces" – NEO is an innovative children's orthodontic enterprise with the primary focus on the development of franchised treatment centers providing state-of-the-art care. NEO debuts our proprietary and revolutionary early childhood treatment we call New Early Orthodontics®. This system addresses the root causes such as, obstructed airway that can lead to serious medical issues including TMJ (jaw joint) dysfunction, obstructive sleep apnea, head, neck and back pain, ADD and ADHD as well as malocclusions (crooked teeth). We accomplish this with our proprietary system that prevents the problems from developing in the first place and correcting them if already present. The proprietary NEO system provides life-changing results without surgery, extractions or braces for children as young as age three. Click Here to learn more.
Talk to a NEO Franchise Specialist Now
Call 720-930-4489
Professional Organizing
We are raising up an army of organizers to restore order to the world, one household at a time! There are millions of individuals who suffer endlessly from chaos, clutter and disorganization because they do not possess the ability to create order. Disorder is defined as a breach of peace. Peace is defined as a state of calm and quiet. Therefore, if your home is disorderly you can never have peace.
As we organize homes, offices and cars, we also teach our clients the principles, processes, and behaviors of staying organized so they are able to lead happier and more productive lives. We are on a mission to restore order to the world because improving an individuals' home environment, undeniably changes their life for the better. We need to learn about one another and discover if our business opportunity is the best opportunity for you and if you are the best person for us. Once you learn about us and determine if we meet your qualifications and we determine you meet our qualifications we will go through a process resulting in our being on the same team – or not. But we promise you it will be fun and informative.
Talk to a Major Organizers Franchise Specialist Now
Call 720-408-0067

Professional Payroll Service
Get in on the growing payroll business. Now, more than ever, outsourced payroll services are a must-have for business owners. Becoming a Payroll Vault Franchise allows you to get in on a fast growing and highly lucrative industry. With health care reform regulations, legislation, looming non-compliance issues, fees and fines, today's business owners are handing over their payroll to trusted payroll vendors.
Talk to a Payroll Vault Franchise Specialist Now
Call 844-372-6482

Financial and Settlement Consulting
The Financial & Settlement Industry has a new and exciting franchise opportunity. As an ELANA Financial & Settlement Architect you have the opportunity to build your future by helping others re-build theirs.
ELANA Financial and Settlement Architects design, build and manage settlements for major life events such as a catastrophically injured individuals, divorcing marital or business partners, lottery winners, and estate distributions, just to name a few.
Although you don't have to be a financial services expert to excel with your ELANA Financial & Settlement Architects franchise, you will be viewed as highly influential and effective by your clients. Our in-house team of Certified Financial Planners and support staff members work with you to research specific solutions that will enable you to make powerful presentations to clients. This team oriented support approach gives our franchisees the opportunity to build their business quicker, more professionally, and more successfully than ever before.
Join us – and build your future, while helping your clients rebuild theirs!
Talk to a ELANA Franchise Specialist Now
Call 844-372-6482
Coaching Real Results

We believe that in order for YOU to succeed, you need the tools to get you there. That's why we've invested our time, money, and experience into developing a set of tools that is unmatched by other coaching franchises.
We offer a plentiful supply of DVDs, audios, and tutorials, PLUS access to an established coaching platform. Our detailed support guides will even impress you! But it's the content contained within these high quality resources, together with guidelines for how to best use them, which gives you the maximum advantage.
Talk to a Real Leadership Coaching Franchise Specialist Now
Call 844-372-6482